King Training Innovations
King Training Innovations create firefighting training simulator props designed to teach and practice skills.
Outside Fire Escapes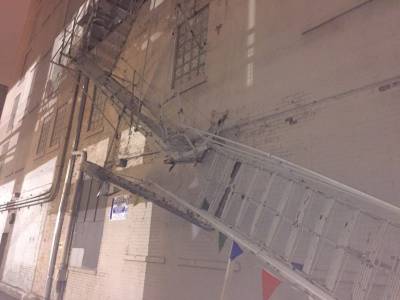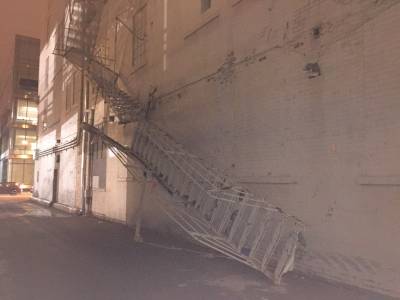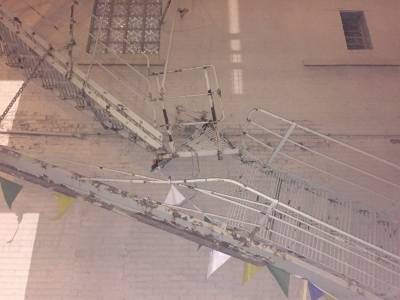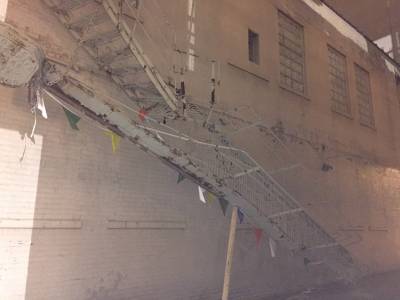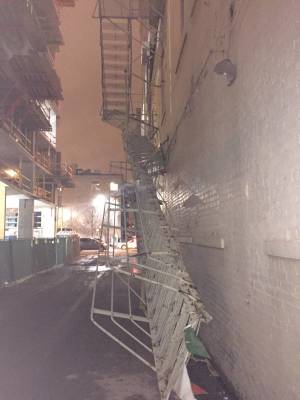 The following pictures were taken by Chicago Fire Dept Lt. Joe Rimkus showing a west loop building fire escape failure. It's important to recognize and realize that many of these fire escapes are NEVER maintained and could fail with the additional weight of a person or fire company. DO NOT RELY ON THEM!!!! Remember to size up buil
4 Steps To Simple Saw Maintenance Posted On 15 Sep 2014By : Rob FlingComment: 1Tag: Partner Saw Maintaining our equipment so it performs safely and effectively as well as reliably
FIREFIGHTER TRAINING DRILL: THE "OUTBOARD" FORCIBLE ENTRY SAW 10/24/2014 Email Print 63 Facebook 10 Twitter 0 LinkedIn
The boys from The East Brunswick Fire Protection Dist #1 getting their hands dirty with thier new King Ceiling Prop. The construction of the prop allows for quick set up and tear down so you can bring
Vertical Ventilation is an important task for the TRUCK CO. Safety always needs to be our #1 prority. Be familiar with building construction, fire behavior and laddering. 2 m
DRILLS: TRUCK COMPANY WORK 12/11/2014Photo by Tony Greco. Email Print 1 Facebook 1 Twitter 1 LinkedIn 3 &nbs
Here is a picture from training. Tell me what you think is going on here.
Below is an article from Lt. Isaac Frazier, St. Johns County F.D. Florida. Good read. Sawzalls are a great tool that are becoming more and more functional for numerous scenarios. Wh