King Training Innovations
King Training Innovations create firefighting training simulator props designed to teach and practice skills.
Prop Used For Wall Breaching Drill in East Brunswick, NJ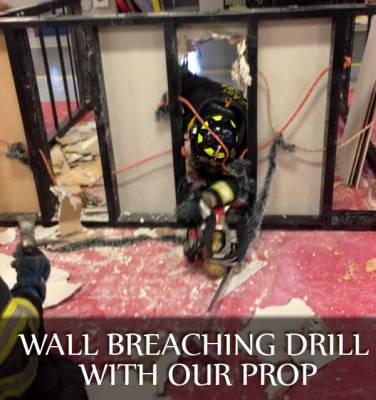 The East Brunswick Fire Department in New Jersey took our ceiling prop, turned it on its side and held a training for their members to learn about breaching walls. Electrical Romex lines were put into place to make it a little tougher and show the realism.
Location (Map)
Stay Informed
When you subscribe to the blog, we will send you an e-mail when there are new updates on the site so you wouldn't miss them.
---